1
« Last post by sqlbullet on Today at 10:56:27 AM »
Wednesday was a hard day. My oldest son left home to serve an LDS mission.
For those not familiar, in the Mormon faith young men are very strongly encouraged to leave home for two years at the age of 18 or 19 to serve a proselyting mission for our church. They have no say in where they will go. During that time they can only write letters home once each week, and only call on Christmas and Mother's day, unless there are some exceptional circumstances. No dating, or any of the other activities you would expect young men to participate in. Suit and tie six days a week. Young women have the option to serve for 18 months when they turn 19, but there is not the same level of expectation that they go.
We made if very clear to our son that it was his option to go or not. Almost, but not quite to the point of discouraging him. Social pressure to go is huge and we wanted to counter that as much as possible to make sure he went because he wanted to go. Apparently he did.
He has been assigned to the Missouri Independence mission. The geographic area encompassed by this mission assignment: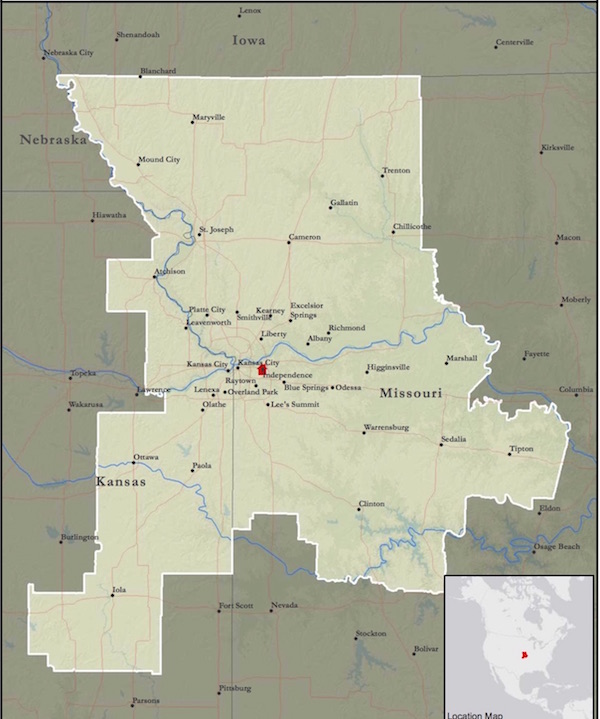 My family is really close, and having the first family member leave has been really hard. He will be fine I am sure. Just hard to let go, especially the first time. At least I hope it isn't this hard everytime one leaves.
I just wanted to let it out a bit. Thanks for listening.
Also, anyone in the area, keep and eye out for a guy in a suit wearing a black name tag that says "Elder Felling". And give him a hug from his dad.